New interchangeable AC adapter 24W and 36W series
We launched a new 24W and 36W series of AC pin interchangeable AC adapter.
28.4.2022
"NEW 24W and 36W AC pin Interchangeable AC adapter

"

.
We launched new Interchangeable AC adapter series.
There are variety of AC pin choises.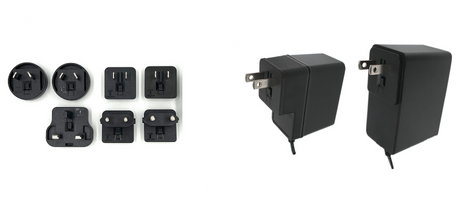 The efficiency level is the latest DoE VI, and the latest COMMISSION REGULATION (EU) 2019/1782, and it is a series corresponding to IEC62368 and PSE Appendix 8.
Please do not hesitate to contact us if you have any question or sample request,
You can get the product catalog in PDF.
Product initiatives
Since 1989, UNIFIVE has maintained the quality of their AC power adapters and switching power supplies through rigorous quality controls.
See more