NEW 5W Wide operating temperature range USB AC Adapter
We launched a new 5W USB AC adapter that can work at -20°C (min.) – 60°C (max.)
13.9.2021
"5W USB

AC Adaptor for Wide Operating Temperature Range: -20°C

–

60°C

"

.
Usually AC adaptors guarantee operating temperatures of 0°C – 40°C and cannot work well at lower or higher temperatures, different to the guaranteed operation temperature. This caused some inconvenience in the following areas:
Communication devices may be set up in an environment too high or too low in temperature, such as on the ceiling, under the direct sunlight or near a chilly window.

Most outdoor equipment install locations include, railway vehicles, houses, factories or shopping malls, etc. If this equipment stops working suddenly, it will cause problems for the users.
Some hot or cold countries experience more severe temperature ranges such as Saudi Arabia, Singapore, Korea, Japan, Russia, Northern Europe, the United States, etc. In order to meet these countries' conditions, we designed the SU Series AC Adaptor to guarantee that the product can work well when the temperature range in the environment is between -20°C – 60°C.
Compare the

wide operating temperature range

AC Adaptor and a common AC Adapter
Common AC Adapter

wide operating temperature range

AC adapter

Specification

0

℃

~40

℃

-20

℃

~60

℃
Environment for our

wide operating temperature range

AC adapter
Condition

MIN

Typical

MAX

Operating temperature

-20

℃

60

℃

Storage temperature

-20

℃

60

℃

Operation humidity

5%RH

95%RH

Storage humidity

5%RH

95%RH
Currently, our wide operating temperature range series is used for high-speed rail. It used as Wi-Fi services for businessmen and travelers. If your IoT equipment (including communication devices and telecom equipment) needs to operate in an environment of higher or lower temperature, our SU Series Adaptor will be your best choice.
Click the picture below to get more specific information.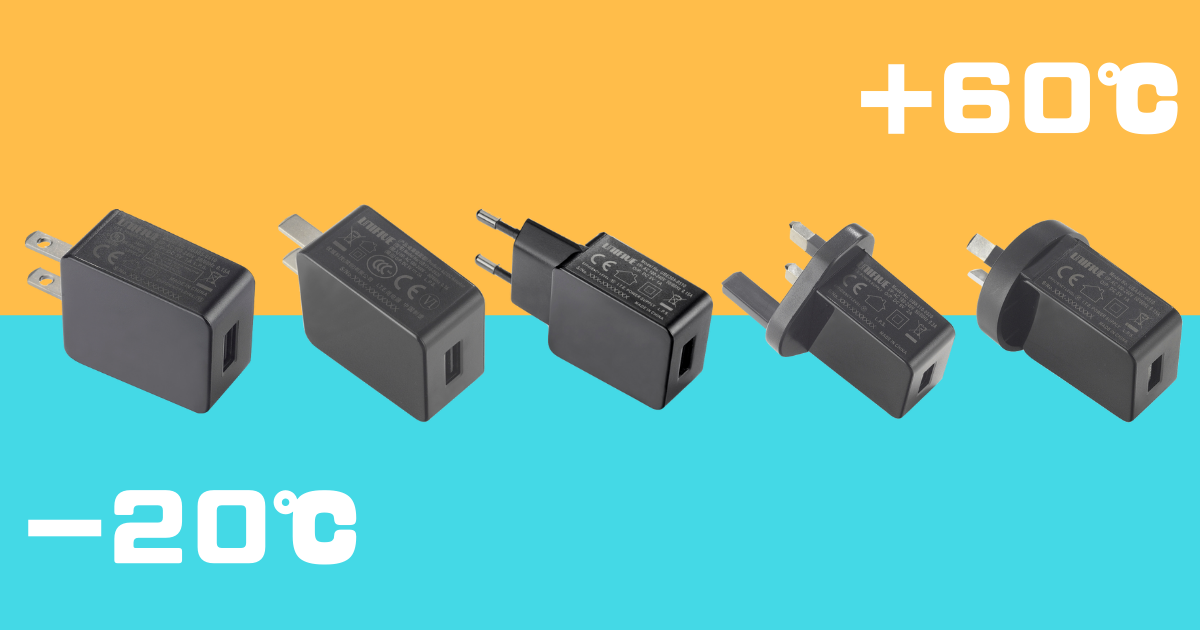 You can get the product catalog in PDF.
Product initiatives
Since 1989, UNIFIVE has maintained the quality of their AC power adapters and switching power supplies through rigorous quality controls.
See more