New 36W Medical Use AC Power Adapter.
We are honored to announce the launch of new 36W Medical AC Adapter Series.
13.9.2021
UNIFIVE – AC adapters & switching power supplies.
"
Check out our new 36W Medical AC Adapter.

"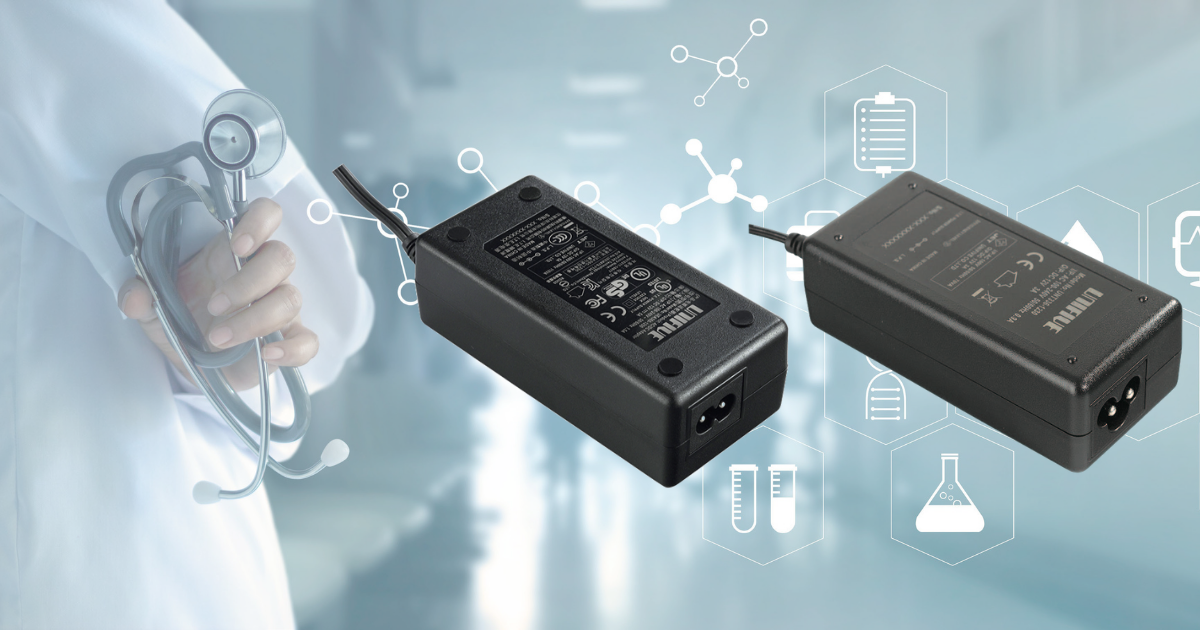 Please click on picture above to see more details of the product.
This series also supports peak loads current, and is a product developed for medical devices that need to handle peak loads
by driving a DC motor.
Our Medical AC Adapter Series are suitable for diagnostics equipment, home patient care devices, devices for dental clinics, etc.
You can get the product catalog in PDF.
Product initiatives
Since 1989, UNIFIVE has maintained the quality of their AC power adapters and switching power supplies through rigorous quality controls.
See more